OUR RESIDENTS NEED YOUR HELP
The 2021 Cold Stunned Event Has Damaged Our Resident's Habitats.
Unfortunately, the winter storm has damaged all ten of our heaters and chillers in our Resident's Center. 
The temperature in the water became too critical for our five residents to remain in their tanks. They were dry docked in our facility and were moved to the hospital.
Thanks to SpaceX, we now have a large commercial generator to keep our facility going. However, the heaters and chillers can no longer provide 350,000 gallons' worth of warm water needed to house Allison, Fred, Gerry, Hang Ten, and Merry Christmas.
How Much Will the Replacements Cost?
Each heater will cost thousands of dollars to replace. Our residents are safe in the Turtle Hospital, for now, but they can't stay there forever.
If you would be willing to donate specifically to this campaign, our residents would be grateful.
Thank you with all of our hearts,
Allison, Fred, Hang Ten, Gerry, and Merry Christmas
Your Donations Help Sea Turtles
     Sea Turtle, Inc. is a non-profit 501(C)(3), your contributions are tax deductible. 
 WISH LIST ITEMS
 You can mail your donated items to Sea Turtle, Inc. 6617 Padre Boulevard  South Padre Island, Texas  78597
7th Generation dish soap
Syringes ( 1cc, 3cc, 6cc, 12cc, 35cc, and 60cc)
Needles (18 gauge x 1 inch, 20 gauge x 2 inch, 22 gauge x 1 inch, 22 gauge x 1.5 inch)
Gloves (preferably size medium or large, nitrile)
USB chargeable headlamps
Fluids (can ONLY use Normosol or Plasmalyte)
Chest Freezer (sea turtle food storage)
Ring light for virtual programs
Color printer
Lockable Bulletin Board
Platform Cart Dolly
Gloves (nitrile, all sizes)

AA Batteries
AAA Batteries
Headlamps
Bungee Cords
Red Spray Paint
DryBag Backpack
Samsung Galaxy Tab S6
WD-40 in one gallon containers
14 inch Zip Ties
Tool/ Tackle Boxes
Fix-A-Flat
Satellite Communicator
 Thank you for your continued support, every little bit counts!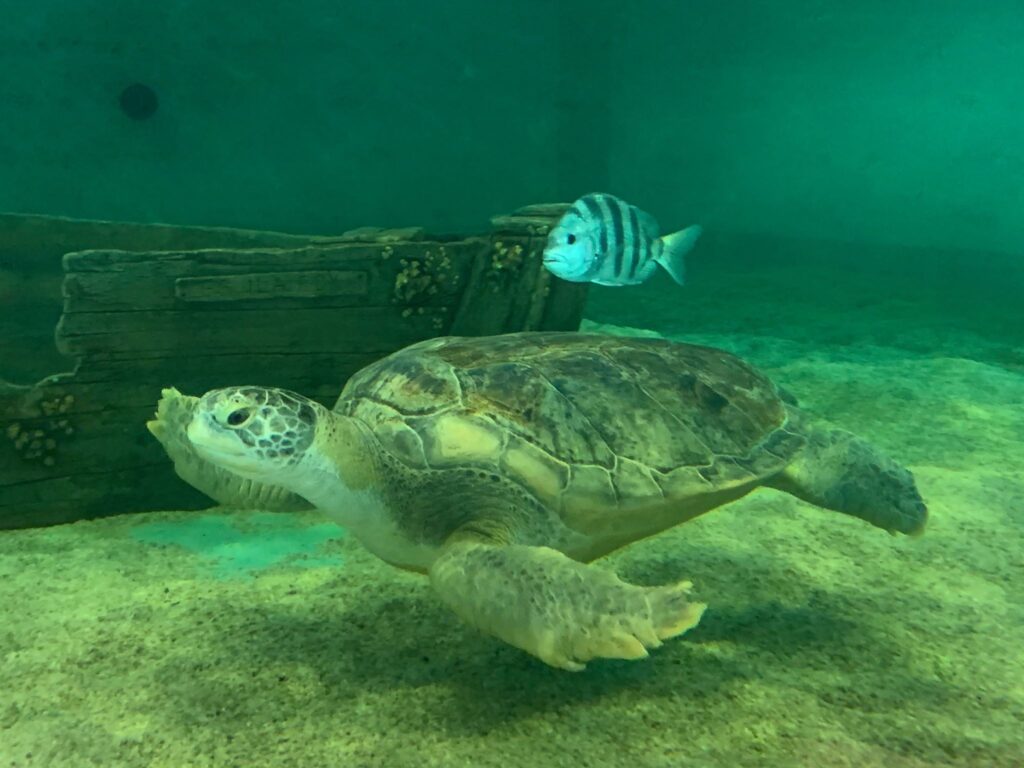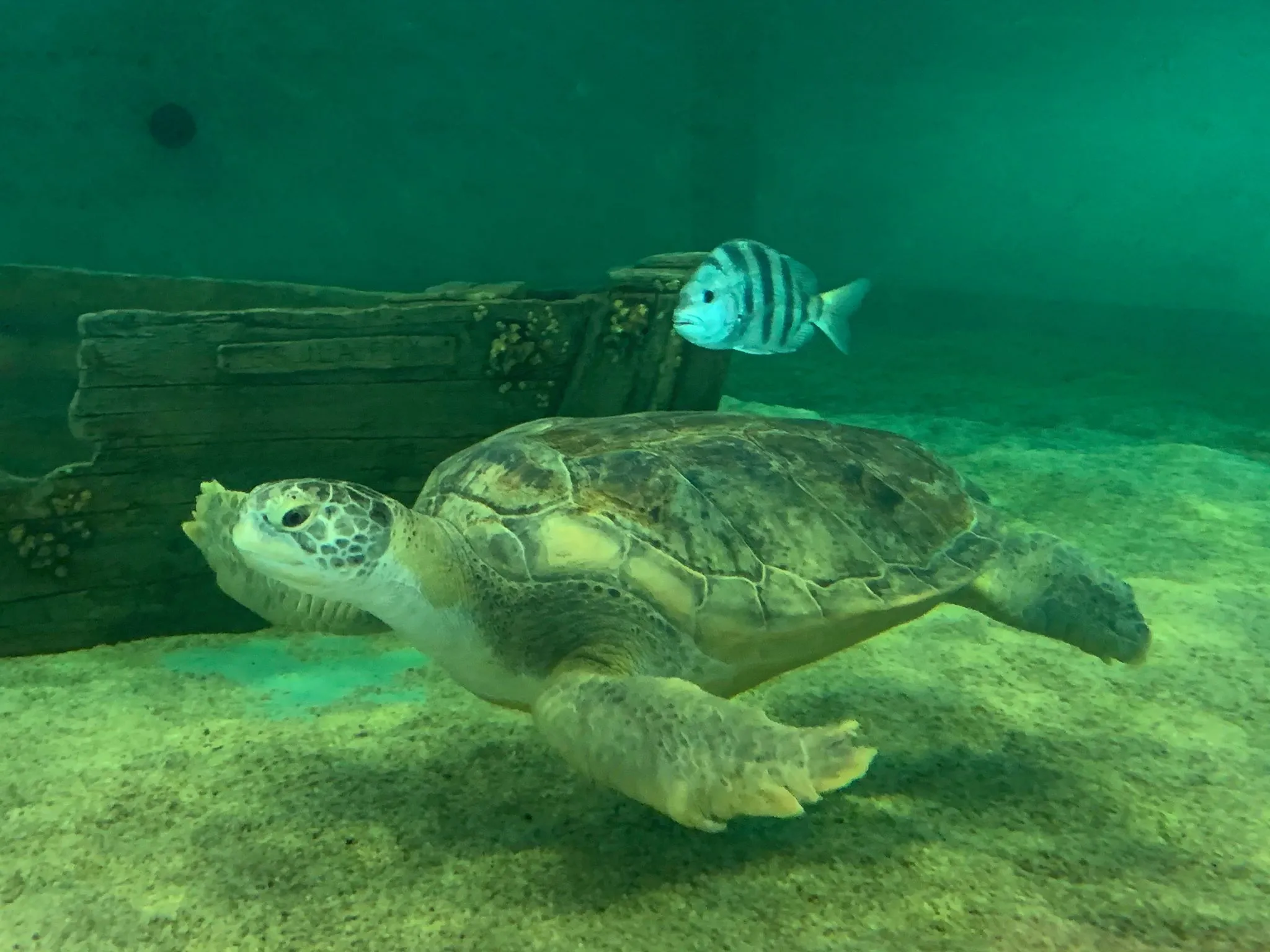 None of us walk alone. We wish we had room to name each and every supporter. 
We realize that every donation is significant.
The Meadows Foundation out of Dallas, TX honored us with a $100,000 grant that will be matched by our anonymous donor and will be used to build our new educational building.
Mario Giocolone , Amanda Dunbar & Stewards of Widlife presented Sea Turtle, Inc. with a $50,000 check at our groundbreaking ceremony in early February 2017. This money was applied to our capital campaign, and doubled by our anonymous donor.
Mr. Travis Mathis of The Brown Foundation out of Houston, TX donated $36,000 enabling us to purchase a new ATV in 2016.
The Shelton Family Foundation donated $30,000 for a tank in our new educational building. This generous donation was also matched by our anonymous donor.
The P Twenty-One Foundation Joe and Yolanda Ryan donated $20,000 to our capital campaign. This bountiful donation was matched as well.
Chloe Wallace and Keegan Tax were 4th graders who made it their goal to raise money for our turtles. Chloe's dad, Bryan, told them that if they could raise $10,000, he would match it. The girls did and dad matched. Their efforts were rematched by our anonymous donor and a total of $40,000 was added to our capital campaign! The girls didn't quit…they are still raising money!

Padre Island Brewing Company here on South Padre Island brewed a special "Kemp's Ridley Bock" and twenty-five cents of every pint sold was donated to Sea Turtle, Inc.! We'd like to especially thank Mark Hagenmiller, the brewmaster, for his love and support of sea turtles!
Independent Pool & Spa Association (IPPSA) donate their time and money to update our filtration systems. Members of the association travel from as far as Washington State to volunteer two weeks out of each year. Additionally, they put a lot of hours into soliciting donations for the equipment needed!
The Travel Lodge of South Padre Island donated a streaming video feed, camera and the high speed internet to run the camera. This new fantastic device was installed and maintained free of charge by Jerry Wilson of SouthPadreLive.com

The Jeffrey "Yappo" Boruff Memorial Fund donates annually in memory of Jeff who was very active in the Kemp's ridley bi-national project. These donations go toward intern scholarships.
The Dallas Zoological Society supports us with donations and with work efforts. Last year they painted at our facility and held a beach clean up on our nesting beaches.